As I delve into a mastering session more often than not, I find technical issues that are best addressed through surgical precision on individual elements before they hit the master bus. If I am limited by a stereo file as a source for mastering, I don't have the ability to correct one issue without it impacting the rest of the material overlapping in its frequency range. When clients provide stems, it allows me to address such issues without compromising other parts of the music. My goal as a mastering engineer is to help the source material reach its ultimate potential. Stems are not required but are highly encouraged, even if your reference mix has compression or other bus effects for glue and vibe that I will be reintroducing with higher fidelity.
I always work to provide results that excite my clients by honoring the mix while removing any technical barriers that may prevent it from sounding the best that it possibly can. There are decades of wisdom at play here, encompassing comprehensive knowledge of the benefits and pitfalls of mid-side manipulation, phase correlation, positive and negative aspects of noise in a mix, management and control of subharmonics and bass frequencies… the list goes on. If I have stems to work with, I can give you clearer and more dynamic results every time, regardless of the genre, even at extremely loud mastering levels, if desired. I typically shoot for a combination of modern punch and classic analog warmth — all of the strengths of analog and digital with none of the caveats of either.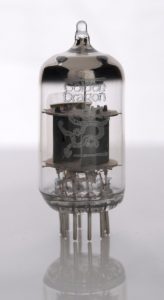 The mastering fee is usually $200 per song, which may include an instrumental and/or a cappella derived from the same song session. A 50% non-refundable deposit is required per song prior to the start of work. Balance is due before delivery of the final master. Until that point, shortened drafts will be provided for consideration. Revisions are permitted within reason. Due to the money involved in mastering an entire album, some people elect to move forward one song at a time. Each song version is delivered in multiple formats of 96kHz 24-bit WAV (for archival storage, HD distribution, and video production), 44.1kHz 24-bit WAV (for most online distribution), 44.1kHz 16-bit WAV (for CD manufacturing), and maximum-quality 320kbps MP3s. Additional 96kHz 24-bit files can also be provided for use in vinyl record pressing.
Note that it is always better to upload 44.1kHz 24-bit files to standard online streaming companies and distributors, since these companies typically use inferior sample rate converters. Instead use the 44.1kHz 24-bit files I supply when uploading to streaming companies and download sites, as these files are created using the absolute best sample rate conversion possible. Save your 96kHz files for HD distributors only, or when providing files for movies, television or video production.
Regarding the sample rate of the the files you provide, please supply 24-bit or 32-bit float files at whatever sample rate your mix was made at. Do not change the sample rate of your project at any point. Leave that to me for best results.
I provide total-session-recall during the duration of the project using a combination of meticulously selected digital and extremely low-noise Class-A analog tube equipment. Try me out for a song, and let's see what happens!
My club remix credits, which all involve mastering, include Madonna, Beyoncé, Kylie Minogue, Depeche Mode, Simply Red, Gloria Estefan, Yoko Ono, and others.
---
What are stems? Stems are stereo files usually summed from groups of tracks within a final mixdown. I recommend the following separate stems at minimum:
Every type of Kick drum on its own stem
Remaining Drums and Percussion
Every type of Bass on its own stem
Lead Vocals
Background Vocals
Guitars
Keyboards
Strings
Etc.
When in doubt, stem it out. While I can usually perform miracles if I have at least what is listed above, there's no limit to how many stems you can send. Some clients send me all of their archival stems per song. You can stem the output of every track in your mix if you wish. Professional DAWs should have an option to export stems automatically.
Other reasons (beyond mastering) to retain stems of all your mixes:
They are often required when your music is licensed for film, television or online broadcasting so they can be repurposed for surround sound or manipulated to match cues, among other things.
They are important as kits for remixes by other producers. Providing remixers separate vocal stems without reverb or delay is highly recommended, since remixers will likely want to apply an entirely new range of vocal effects. Leave effects critical to the identity of the song.
Major record labels usually require stems from anywhere their artists record.
Live performance. You can trigger some or all of your stems on stage, depending on your needs and what band members are available to play on a given night.
Posterity. You may wish to come back to your song in the future and have the luxury to do another mixdown and/or master or repurpose your stems for other projects and use cases.
Please contact me at least a month in advance of the release of a single and at least three months in advance of an album, or else it is unlikely I can accept the project. I look forward to working with you. Please use the contact form if you would like to discuss your project.
---
Examples of Mastering by WaveMechanic
Click on titles for links.
More to come, pending release dates.